Title by Victoria Dahl
Pub­lisher: HQN Books
Pages: Kindle Edition, 352 pages
Series: Tumble Creek
Pub­li­ca­tion date: January 1st 2009
What happens when the girl next door isn't so innocent?

Molly Jennings might look like the girl next door, but she has one naughty little secret: her job. Molly is a very successful writer of erotic fiction. Until her inspiration runs dry-—thanks to a creepy ex-—and she decides it's time to move back home to tiny Tumble Creek, Colorado.

Tumble Creek doesn't have much going for it, but one look at luscious chief of police Ben Lawson, who starred in her girlhood dreams, and Molly is back in business. But while her fantasies are pouring out on paper, the town gossip is buzzing at her door and, worse yet, a stalker seems to be watching her every move. Thankfully, her very own lawman has taken to coming over, often. The only problem now is that Molly may have to let the cat out of the bag about her chosen profession, and straight-laced Ben will definitely not approve…
| | |
| --- | --- |
| | |
When he put his hands on his hips, she could see his big gun, and not the big gun she was interested in, either.
And so starts my most wonderful adventure into Hornyland. That's right folks. Don't miss this chance for nothing in the world! This book is a must-read!
*sarcasm ends here*
.
.
.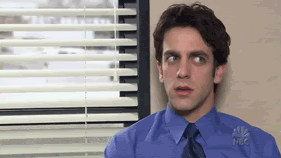 What. The. F*ck.
.
.
.
Seriously.
Another book involving a horny city girl and a pansy village guy. Nothing new to see here. No humor, no story, no character development. Only stupidity thrown around in order to fill in 200-whatever pages. Oh the joy!
I was actually planning to enjoy this, you know. Maybe even compare it to Susan Elizabeth Phillips' books. Laugh a bit, wipe a tear from my eye, that sort of thing. What did I get? Anger and a bad case of bleeding eyes!
The conclusion?
Everyone in this book is an idiot!
My dear book how I wish you were this plastic cup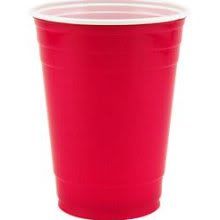 So I could
crush
you!